Advanced Ayurvedic Training Course In Trivandrum
Looking for Ayurvedic training courses in Kerala? Come and join Hidusthan Ayurvedic, the centre for Ayurvedic training courses in Trivandrum.
Ayurveda Learning Programme
Ayurveda Panchakarma Training Course
This course is designed for the student to understand the basics of Ayurveda Treatment along with the below-mentioned therapies. It is important for the student to know that we follow the Ashtavaidya tradition for the treatment. This course is conducted at the Thiruvananthapuram Centre of Leelajani Ayur Care Health Care. We conduct two courses in a month. The training batch starts on the 1st and 15th of every month.
Ayurveda Herbal Beauty Therapy Course (in Thiruvananthapuram, Kerala)
This course will offer information on the use of different oils for beauty therapy and traditional techniques used for the enhancement of beauty.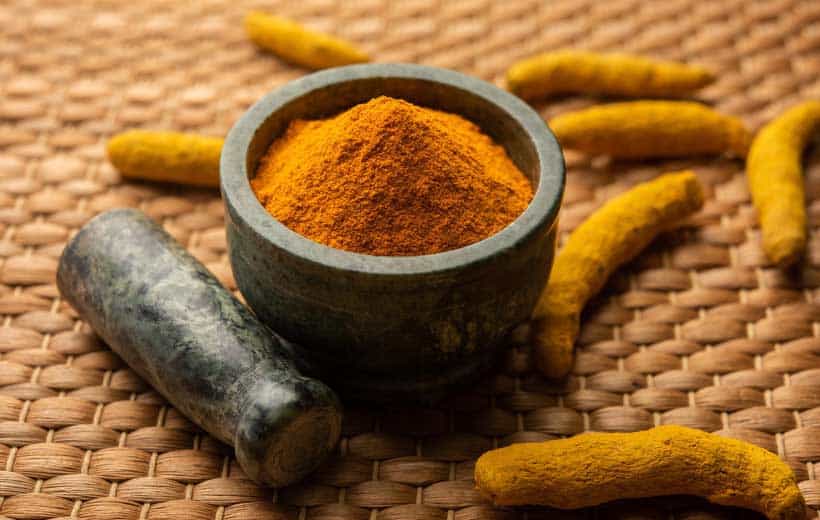 Ayurveda Nutrition & Cooking Course (in Thiruvananthapuram, Kerala)
Traditional Marma Massage Course
Yoga important Asanas
(1-hour)
The one-month Ayurveda Training Course, Panchakarma Therapy, Marma Therapies, and Basics of Yoga will be taught. The detailed curriculum, Panchakarma CD, and printed notes will be provided. Practical training sessions will be conducted separately for every student. Batch starts on the 1st of every month.
Cost – INR 32,000 (US $ 500 or Euro 460)
The course fee is the sum total of the cost of the printed notes, Ayurveda CD, cost of oils/powders used for the practise sessions and the certificate.
#1: Introduction to Ayurveda
Definition of Ayurveda
Unique Features of Ayurveda
Aim of Ayurveda Treatment
Concept of heath According to Ayurveda
#2: History of Ayurveda
Kerala Culture and Tradition of Ayurveda
#3: Different Branches of Ayurveda
#4: Ayurveda – Basic Principles
Theory of Creation
Concept of Pancha Mahabhuta
Concept of Tridosha
Concept of Body – Mind – Soul
Concept of Sapta Dhatu or Body Elements
Concept of Mala or Waste Products
Concept of Srotas or Body Channels
Concept of Agni or Digestive Fire
Concept of Koshta or Alimentary Tract
Concept of Prakruti or Body Constitution
#5: Pharmacology – Herb Study in Ayurveda
#6: Panchakarma – Preparatory Processes

Snehakarma (Oleation Treatment)

Internal and External Oleation
Abhyanga (Oleation of Whole body)
Padabhyanga (Oleation of feet)
Shirobhyanga (Oleation of the head)
Gandoosha (Gargling)
Swedakarma (Fomentation)
Tapa Sweda (Fomentation)
Upanaha Sweda
Ushma Sweda (Herbal Steam and fomentation with bolus bags)
Drava Sweda (Sudation using liquids)
Anagneya Sweda (Sudation without fire)
Benefits of Sweda (Sudation)
#7: Panchakarma Therapy
Different types of Ayurvedic Treatments
Different types of Panchakarma Treatments
#8: Vamana or Induced Vomiting
#9: Virechanam or Induced Purgation
#10: Vasti or Medicated Enema
#11: Nasya or Nasal Medication
#12: Ayurvedic Treatments Schedule
#13: Marma or Vital Energy Points of the Body
#14: Ayurveda concepts about the Diet
#15: Medicinal Oils and Products commonly used in Ayurveda
#1: Abhyanga or Whole Body Ayurveda Massage
#2: Elakizhi or Massage with Bolus Bag containing Medicinal leaves
#3: Podikizhi or Massage with Bolus Bag containing Medicinal Powders
#4: Njavarakizhi or Massage with Bolus Bag containing Medicated Rice
#5: Udhwarthanam or Massage using Medicinal Powders
#6: Pizhichil or Medicated Oil Bath
#7: Shirodhara or Oleation of the Head
#8: Thakra Dhara
#9: Ksheera Dhara
#10: Shiro Vasti
#11: Karna Pooranam – Treatment to cure Ear Problems
#12: Netra Tarpanam – Treatment for eyes using medicated oils
#13: Kati vasti  – Treatment for Low Back Pain
#14: Greeva vasti -Treatment for curing Neck problems
#15: Janu vasti – Treatment for Knee Joint Pain
#16: Steam bath with Medicinal Herbs
#17: Ayurvedic Foot Massage
#18: Shiro Abhyanga or Traditional Method of Massaging the Head
#19: Ayurvedic Face Massage
#20: Nasya or Nasal Medication
Ayurveda Training Course Program – II
Ayurveda Training Course Program – II
This course of 14 days' duration is designed in such a way that the student gets a deep knowledge of basic Ayurveda treatment procedures. The course provides practical training in massages and Panchakarma therapies that are currently prevalent in Kerala. We offer two courses every month with batches starting on every 1st and 15th of the month.
Cost – INR 18,000 (US $ 335 or EURO 307)
Timing – 3 hours daily (10 AM- 1 PM)
Certificates will be issued by us on completion of the course.
The curriculum of our Ayurvedic Training Course in Trivandrum consists of the following topics:
Ayurveda Massages – Basis
Different Ayurveda Massages
Panchakarma Therapies and their Uses
Systems in Panchakarma – Vata, Pitta, and Kapha Doshas
Ayurveda Basics
Human body – Marmas
How to Massage – Step by Step
Treatments – Different Types
Kizhi preparation
How to Prepare Herbal Steam
Herbal Steam Bath – How to Prepare and Set Up
Different Medicated Oils for Shirodhara
Uses of the Different Oils in Massage
Types of Panchakarma Therapies
Step By Step – Panchakarma Therapy
Panchakarma Therapy and its Uses
Herbal Beauty Therapies
Preparation of Beauty pack
Courses available at discounted rates for participants (only on request)
Special Ayurveda Relaxation and Rejuvenation Therapy
Detoxification Treatments
Massage of the Head
Massage of the Face
Full Body Massaging or Uzhichil
Specialized Back Massage
Shirodhara
Kizhi Preparation
Elakizhi and Podikizhi
Njavarakizhi
Massage of the Foot
Marma Massage
Udwarthanam Herbal Powder massage
Herbal Steam Treatment
Kati Vasti
Nadi Svedanam
Herbal Facial
Ksheera Dhuma
Lepam
Accommodation and Food – Details
Single room Non A/C:  INR 750.00/Euro 10.00/US $ 10.85 per day
Single room A/C: INR 1200.00/Euro 19.20/US $ 21.00 per day
Double room Non A/C: INR 850.00/Euro 13.00/US $ 14.20 per day
Double room A/C: INR 1600.00/Euro 23.80/US $ 26.00 per day
Vegetarian Food (Breakfast, Lunch and Dinner): INR 450.00 / US $ 8.35 / Euro 7.70 per day per person
Kindly note that this is not a hotel or a resort. It is an Ayurvedic treatment centre in Trivandrum and does not provide any other entertainment. It is a modern home-stay facility providing accommodation with TV, attached bathrooms, vegetarian food, and WI-Fi for patients.
Located in the heart of Thiruvananthapuram, the capital city of the state of Kerala in India, Leelajani Ayur Care can be reckoned with as one of the best Ayurveda treatment centres in Kerala. Our facility offers a peaceful atmosphere and hygienic surroundings that are very vital for the successful treatment of patients coming to us with various ailments. We follow the traditional Ayurvedic Panchakarma treatment methods for our patients.